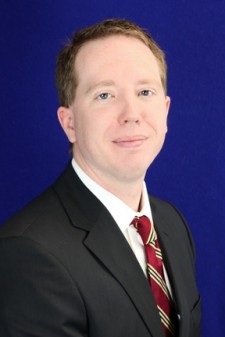 James Nichols
Within the last year, James Nichols, Esq. has been counsel on two of the largest medical malpractice cases in Maryland history,  kept numerous clients out of jail, written multiple appellate briefs, and represented more than a dozen police officers in court proceedings.
Mr. Nichols' law enforcement practice consists of administrative proceedings, LEOBOR-related issues, discipline and negotiation. He has been lead counsel for the Maryland Troopers Association for more than a year and has over five years of experience in police-related legal matters.
Mr. Nichols' litigation practice encompasses both criminal and civil matters. In criminal cases, he appears before circuit and district courts throughout Maryland. He has also contributed to multiple criminal appeals.
Mr. Nichols also handles civil representations, trials and civil appeals. These include injury cases, correctional officer misconduct, auto accidents, mortgage fraud, and fair credit reporting.
Born in Montgomery County, Maryland, Mr. Nichols graduated from  Damascus High School and the University of Delaware. Upon his return to Maryland, he attended the University of Baltimore School of Law, where he  graduated third in his class.