Workers' Comp Attorneys in Maryland – Accepting Referrals from Other Attorneys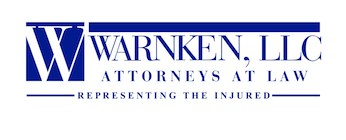 Warnken, LLC accepts referrals for Maryland workers' compensation and personal injury cases.  We share fees with referring attorneys as permitted by the Rules of Professional Conduct.  This generally means 1/3 to the referring attorney.  Below are some things to think about if you are a Maryland practitioner contemplating workers' compensation cases as a part of your practice.
5 Pitfalls to Avoid When Representing Claimants in Workers' Comp
Do Not Have Your Client Put Treatment Through Their Private Insurance
When a claimant is injured at work, the claimant should not use their own private health insurance to cover medical visits unless that treatment is denied by the Workers' Compensation Insurer and then, subsequently, by the Workers' Compensation Commission. If the comp insurer denies treatment, the attorney should request a hearing with the Commission in order to have the Commission decide whether or not the treatment will be approved. Too often, attorneys tell claimants to put the treatment through their own health insurance either because the attorney doesn't understand the problems it can cause, or because the attorney does not want to handle the hearing. Doctor's visits not approved by the insurer will not be used to calculate mileage reimbursement. We have seen that cost a client of another attorney thousands of dollars. Also, the insurer may later argue uncovered treatment that was rendered was not causally related to the claim, decreasing the value of the claim for your client.
Poor Clients are Unhappy Clients – File Requests for Emergency Hearings
If the insurer stops TTD benefits, ask your client for past due bills so that you can request an emergency hearing. If TTD benefits are stopped, there are often past due bills that can be used to prove financial hardship. The request for emergency hearing does not take long to file.  Your client will, potentially, benefit tremendously from the extra effort. Remember to attach the past due bills to the request.
Statute of Limitations – 2 Years, 5 Years, Huh?
The basics – SOL is two years, not three years, to file the original claim. The more complicated – be cognizant of the five-year statute. Too often, on reopened claims, the client's treatment schedule and five-year deadline to file for permanency or additional TTD have conflicts. See these conflicts before they arise and act accordingly.
Get Your Own IME Prior to Requesting for Permanency
This is basic to the experienced comp practitioner, less so to the novice… Do not rely on the IME from the insurance company. Also, make sure that you have the IME report in hand before you request a hearing with the Commission, especially if SOL will be an issue.
Vocational Rehabilitation is Not Just Free Money
Vocational rehabilitation needs to be explained in detail with the claimant. It is not just a way to keep checks coming from the insurer. Voc rehab is a full-time job that entails the claimant being available for weekly meetings, interviews, and any other opportunities 9-5, five days a week. The Commission will not have patience for a non-compliant claimant.
If we may help, please call us at 443-921-1100.