April Personal Injury and Workers' Compensation Cases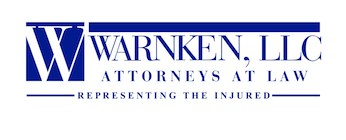 Injury: Back strain
Body Part: Back
Amount: $8,325.00
Claimant was injured when he twisted while in his vehicle while at work. Claimant had conservative treatment and was able to return to work without restriction.
Injury: Lumbar spinal stenosis and disc herniation with radiculopathy
Body Part: Back
Amount: $6,000.00
Claimant exacerbated a pre-existing injury while at work. Claimant treated conservatively. Pre-existing issue exacerbated by the workers' comp injury
Injury: Spondylosis from C5 to C7 and supraspinatus partial tear of shoulder
Body Part: Neck and left shoulder
Amount: $29,700.00
Injury: Anterior labral tear causing frozen shoulder; back strain
Body Part: Left shoulder and back
Amount: $18,500.00
Claimant was injured while in a motor-vehicle collision. He underwent multiple surgeries to repair his shoulder. He was able to return to pre-injury employment.
Injury: Complex medial meniscus tear
Body Part: Right knee
Amount: $7,221.00
Claimant sustained injury to her right knee while working as a nurse in the emergency room. She underwent injections and surgical repair of the right knee.
Injury:  Thoracic strain, post compression fractures superior end-plates (T3&4)
Body Part: Back
Amount: $22,500.00
Claimant was injured when he slipped and fell on ice. He sustained trauma to the thoracic spine, but due to the area of the spine, he was not a candidate for surgery. Claimant was able to continue working with permanent restrictions.
Every personal injury, car accident, or workers' compensation case is different.  Simply because there was a recovery in one case does not mean there will be a recovery in another case, even if the facts are similar.  The best thing do is speak, as soon as possible, to a qualified workers' compensation or personal injury attorney.
To reach Warnken, LLC – http://www.warnkenlaw.com/contact/
You can also learn more about our workers' compensation lawyers here, or our personal injury practice here.