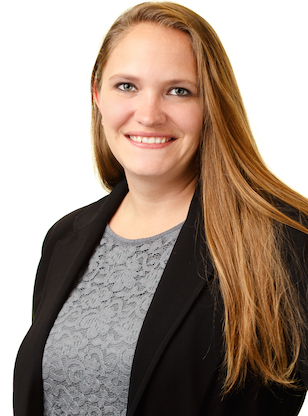 Rebecca L. Smith
Rebecca L. Smith, Esq. – Partner
Ms. Smith, in addition to representing injured police officers and other public safety personnel, represents injured workers in workers' compensation matters.  She is an excellent workers' compensation lawyer.  Ms. Smith has worked to obtain sizable recoveries for those injured on the job.  Whether in negotiation with IWIF or any other workers' comp insurer, or in front of the Maryland Workers' Compensation Commission, Ms. Smith does everything she can to obtain results for you.
Workers' Compensation Attorney
Ms. Smith is the architect behind the website MDCompLaw.com. The site is the first of its kind – It gives an estimate of your workers' comp recovery based on information you state about your injuries.
State Police Attorney
Attorney Rebecca Smith is the senior attorney working on behalf of the Maryland Troopers Association, the largest membership organization that serves only the Maryland State Police.  The organization is made up of over 2,500 active and retired members.  Her state police practice consists of administrative discipline, trial boards, negotiations, grievances, disability retirement, workers' compensation, and general LEOBR rights for law enforcement officers.  Although Ms. Smith focuses primarily on representation of Maryland State Troopers, she has experience representing other law enforcement officers in LEOBR cases.
Rebecca L. Smith, Esq.  graduated, summa cum laude, from the College of Notre Dame of Maryland with a B.A. in political science.   Rebecca graduated from the University of Baltimore School of Law.
To reach Rebecca, please call 443-921-1100, or email rebecca.smith@warnkenlaw.com.
I have worked with Rebecca twice and was more than happy both times. She handled my workers case quickly and got me a great settlement. She was very direct, communication was great, and there was no hassle. I highly recommend. Rebecca came recommended to me by someone in the industry and she exceeded my expectations.

Greg Wall – Google Reviews
Rebecca, is amazing . She gets back to me in a timely manner , has always had answer for my questions and never says I'll get back to you. Rebecca is pretty awesome in court when dealing with opposing counsel , well spoken and not intimidated. She also makes things happen and if She says she is going to do something she will do it. Rebecca will also checks in to see how i am doing periodically , it's nice to know she cares about her clients like family and not just another number .Rebecca also has an amazing paralegal and let me tell you between the two of them they make a great team. I highly recommend Rebecca and the Warnken team.

Dwayne Smith – Google Reviews
I would give Rebecca a sixth star if possible. She was my third lawyer. No one else could get anything done.nor did they seem to care.The difference was day and night. They must have been to busy or waiting for the insurance adjuster to tell them what to do and my case was going no where. It was horrible. Rebecca was so easy to work with and things started to happen so fast I couldn't believe it. She said to me "I got your back " and she surely did! I finally found a lawyer who would WORK for me. My case mattered. If you want to be satisfied Rebecca Smith at Warnken Law is who you want.

Kenny Rank – Google Review
The Warnken firm is who you want by your side in times of distress. They will go above and beyond to fight for you when it seems all is lost. They will stick by you, take it from someone who knows, I have experienced it and I am here to advocate for the Warnken firm, they will be there for you when it really counts. Wishing you all pure bliss and joy, stay positive and get behind a winning team, all is not lost, Rebecca Smith and the team from Warnken are here, trust me, as an army veteran, our words is our bond.

Jacques Gnalega – Google Reviews
Rebecca did a great job of explaining the process and didn't make empty promises. We knew she was genuinely happy for us when she called us late on a Friday to let us know our case had been won. She is very responsive to both emails and phone calls. She's still assisting us with understanding the remainder of the process and the paperwork even though technically her job is complete. She was, without a doubt, the perfect attorney for our LEOPS issue.

Rich and Joan Beam – Google Review
I can not express in words how wonderful Warnken LLC is, let alone how GREAT Rebecca was. I can not imagine it being possible for another attorney to be more professional yet down to earth, or more honest then Rebecca is. Before I contacted her I was at a loss with my case. She immediately took over and was completely honest about my case and what to expect. Even if we didn't win the case, I still would have given her and the firm a 5 star review. I think anyone would be crazy to go with another lawyer or firm without at least contacting Rebecca first.

David Dyer – Google Reviews
Rebecca and the entire team were great.Nothing but good things to say here.I will be using them for a long time.Great great great

Dave Moxley from Facebook Reviews
Rebecca Smith showed empathy, intelligence, and overall obvious love for her job. Always ready to answer any and all of my questions. I sometimes forgot I was dealing with a lawyer and felt like I was instead speaking to a friend. Can not thank her enough for her outstanding service.

Josh C. from Google Reviews