Pain Killer Lawsuits – An Update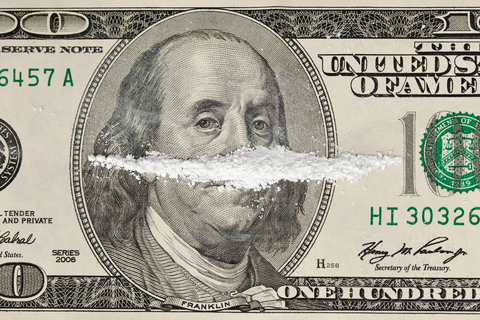 On July 31st, we wrote a letter to Peter Angelos and Steve Silverman urging lawsuits be filed against painkiller manufacturers. Currently, there are lawsuits against Purdue Pharma and others filed in Orange and Santa Clara Counties in California and another by the city of Chicago. Purdue has won dismissals in more than 400 personal-injury lawsuits and 10 would-be class actions. Now, a potentially landmark lawsuit has surfaced in Kentucky against Purdue.
The Case
The lawsuit is entitled Commonwealth of Kentucky v. Purdue Pharma LP, 07-CI-01393, Pike Circuit Court (Kentucky).
The state of Kentucky filed a civil suit against Purdue, alleging that the company trained its sales team to falsely portray OxyContin as much safer than it really is. The pill's long-acting feature makes it more potent than older painkillers. Addicts began crushing the tablets to extract the active ingredients as a way around the time-release function. The addicts can then snort or inject the drug for an immediate and intense high.
Kentucky's 12 claims against the company include Medicaid fraud, false advertising, creating a public nuisance, and unjust enrichment. Abbott Laboratories, which at one time co-promoted OxyContin with Purdue, is also named as a defendant.
Depending on Circuit Judge Steven Combs' decision, Purdue could not only face a $1 billion penalty, but also similar litigation across the country.
Deceptive Marketing
Arthur Sackler, co founder of Purdue, was a pioneer of pharmaceutical marketing. He created the first medical-journal advertising insert to promote a drug and pushed for hiring sales reps to go to doctors' offices, according to a Bloomberg's article.
To saturate the market with OxyCotin, Purdue "polluted virtually every resource for information on the use of opioids," the Chicago lawsuit claims. Indeed, all three lawsuits claim that Purdue helped create OxyContin addiction through aggressive and deceptive market. They allegedly paid doctors (known as "key opinion leaders") to support and endorse the drugs, funded front organizations to promote the drug, and manipulated scientific consensus in favor of pain pill use.
Effect in Pike County
Purdue has unsuccessfully attempted to get the case moved out of Pike County for 6 years, claiming that it can't get a fair trial because of the widespread OxyContin use in the area. Lawyers for Purdue even hired a consultant to survey Pike County residents to try to determine whether the county could seat an impartial jury. The results were filed in the Kentucky court: Almost 40% said they knew someone who got into criminal trouble because of an OxyContin addiction. One-third said they knew someone who overdosed or was seriously hurt taking the drug, and 29% said they knew someone who died. Nine out of 10 polled residents reported that OxyContin had a "devastating effect" on the community.
In essence, the company claims their product has had such a devastating impact on the community, it's near impossible to find a jury pool who hasn't been touched in a negative manner by their product.
Since top executives paid $634 million in fines for "misbranding" OxyContin as less addictive than other opioids in 2007, Purdue has denied all claims against them. The company released a statement saying, "Since [2001] we've dedicated ourselves to combating prescription drug abuse, most significantly by formulating OxyContin and other pain medications with abuse-deterrent properties."
Sources for this post include Bloomberg News and Businessweek.