August 2015 Cases and Labor Day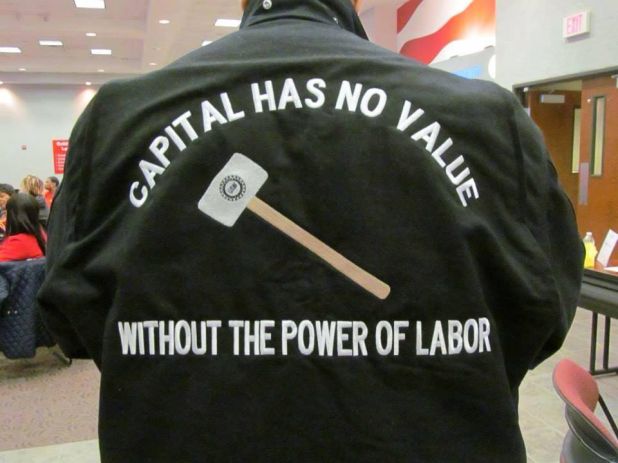 Warnken, LLC takes great pride in representing injured workers. Below are some of our results for injured workers in August.
With yesterday being Labor Day, Warnken, LLC wants to take a moment to thank all of our clients and workers everywhere. Two quotes come to mind as I think about Labor Day, the ultra-wealthy, and our "new" economy.
"If hard work were such a wonderful thing, surely the rich would have kept it all to themselves." –Lance Kirkland
"Capital has no value without the power of labor." –On the back of a working class individual
Look at the work happening around you. If you are like me, you look at law enforcement, laborers, construction workers, movers, stockers, sanitation, delivery, and numerous other workers and professions and say, "How is everyone in that job not injured, at least to some degree or another?"
Someone recently said to me that Warnken, LLC and other workers' compensation attorneys handle the welfare of the legal system. This couldn't possibly be further from the truth. We get people compensated to the fullest extent of Maryland's workers compensation laws for their on-the-job injuries. The laws can and should be better for injured workers, but we advocate as best we can under the existing framework. Getting injured at work, for many people, winds up being one of the least pleasant experiences of their working life. It doesn't have to be that way. It shouldn't be that way. Workers get injured laboring for owners. They should be taken care of by those owners. If the system ran like it should, there might not be a need for workers' comp lawyers. Believe me when I say, I wish this were the case! Our firm would have no trouble focusing on other practice areas. Unfortunately for us all, we don't see the need for attorneys in workers' compensation going anywhere in the near future.
A small sampling of our workers' compensation settlements and judgments in August 2015:
Injury: Lumbar strain, cervical strain, ulnar neuropathy
Body Part: Elbow, back, neck
Amount: $11,620.00
Claimant fell from a height onto concrete floor. His most significant injury, luckily, was to his left elbow, which could  in the future. He was able to return to work at his pre-injury employment.
Injury: Comminuted nondepressed intraarticular fracture of the lateral tibial plateau
Body Part: Left knee
Amount: $34,650.00
Claimant was injured when he kneeled on the ground on top of screws. He underwent two surgeries to repair his knee and was unable to return to pre-injury employment. He went through the Maryland workers' compensation voc rehab process and was able to find a new job making more money.
Injury: Hip strain/contusion
Body Part: Hip
Amount: $5,000.00
Claimant was involved in a motor vehicle accident, which aggravated a pre-existing condition. His complaints from the MVA resolved after conservative treatment.
Injury: Hypertension
Body Part: Heart
Amount: $18,150.00
Claimant is a law enforcement officer who developed hypertension related to his employment. To see more on hypertension, workers' comp and law enforcement in Maryland, please read this article that we wrote for The Trooper magazine a few years ago.
Injury: Hypertension
Body Part: Heart
Amount: $4,830.00
Claimant is a law enforcement officer, reopened his claim for worsening of condition because his medication was increased to better control his condition.