July 2015 Personal Injury and Workers' Compensation Cases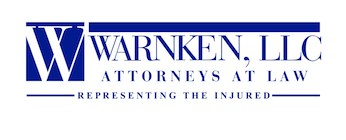 Below are five of Warnken, LLC's twelve personal injury and workers' compensation settlements in the month of July. No two accident cases or workers' compensation cases are ever the same, and results in one case do not mean your case will produce the same or similar results even with the same injury.
The value of an injury case – be it workers' comp, car accident, or other – is determined by numerous factors. If it were easy, we wouldn't need lawyers to handle it. Maybe someday we won't. But for now, proceeding without an attorney in a workers' comp case in Maryland is a mistake. The same with a car accident, even a minor one. The insurance companies simply know too many of the tricks. They live these systems day in and day out. Insurance companies see thousands of cases a month. You see one. Be careful.
A sampling of our personal injury and workers' compensation settlements and decisions…
Injury: Biceps tendon rupture
Body Part: Left arm
Amount: $1,242.00
Claimant sustained an injury in an old workers' compensation case for which PPD had already been awarded once. The injury was to the left elbow. Claimant was treated conservatively. The comp claim was reopened for additional treatment/acupuncture and compensation.
Sometimes we're asked: Can I get acupuncture as a treatment for a workers' comp injury? The answer is: sometimes. It's dependent on the facts of your case.
Injury: Knee sprains
Body Part: Right knee and left knee
Amount: $3,984.00
Claimant tripped and fell, spraining both knees. Treatment included medication and multiple visits to doctors. Claimant was able to return to pre-injury employment. 
Injury: Chronic Lumbar Sprain
Body Part: Back
Amount: $10,855.00
Claimant was injured when he fell to the ground from a moderate height. He underwent steroid injections and an ablation. He returned to pre-injury employment.
Injury: Hypertension and cardiac artery disease
Body Part: Heart
Amount: $24,750.00
Claimant was a law enforcement officer who developed hypertension and heart disease as a result of his employment. Claimant had bypass surgery and is on medication to manage his condition.
Injury: Significant personal injuries
Body Part: Multiple personal injuries from car accident
Amount: in excess of $100,000
Injured was involved in motor vehicle accident.