October 2015 Sampling of Case Results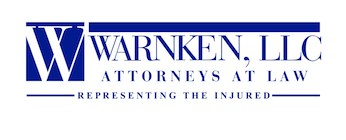 Below is a sampling of our workers' compensation and personal injury cases that concluded, settled, were decided and/or reached a level of permanency in October 2015.
Please note: every personal injury and workers' compensation case is unique.  Just because you have a similar injury to our previous clients does not mean you result will be the same.  There are numerous factors involved in each case impacting the value of a case.
Injury: Neural structure compromise at L4-5 and L5-S1 secondary to disk protrusions
Body Part: Back
Amount: $36,630.00
Claimant was injured when a nearly one-ton piece of mechanical equipment began to fall and injured worker caught the unit to push back into place. Claimant underwent decompressions and microdiskectomies at two lumbar levels. Though claimant may require additional surgery in the future, pre-injury employment was possible.
Injury: Avulsion of the patella
Body Part: Right knee
Amount: $27,720.00
Claimant was injured after knee dislocation upon picking up a fire house while on duty. Injured first responder underwent two surgeries to repair the knee and post operative conservative care.
Injury: Post-traumatic chondromalacia of the patellofemoral joint & prepatellar bursitis
Body Part: Left knee
Amount: $1,884.00
Claimant reopened a claim for additional medical treatment that included three Orthovisc injections.
Injury: Cervical disc bulges
Body Part: Neck
Amount: Under $10,000
Claimant sustained an occupational disease from sitting at her desk for many years, causing injury to the neck. The insurer contested, and the Commission denied the claim. The case was appealed to the Circuit Court, where it was settled.
Injury: Lumbar sprain
Body Part: Back
Amount: $35,000.00
Claimant developed back pain while carrying a piece of drywall. He was treated conservatively and was able to return to pre-injury employment after attending work-hardening.
Injury: PTSD and anxiety
Body Part: Psychological
Amount: Approximately $25,000.00
Claimant developed post traumatic stress disorder after being harassed and verbally assaulted by her employer. She was treated with counseling and medication. Please note, this case was exceedingly unusual.  We almost never accept stress, anxiety, or PTSD cases unless it's from a police officer, firefighter, EMT, paramedic or other first responder.
Injury: Concussion and post-traumatic headaches
Body Part: Head
Amount: In excess of $40,000
Claimant was injured after falling from truck and striking head, losing consciousness. Injured worker was treated with medication but unable to return to his pre-injury employment.
Injury: Lower extremity and hip problems.
Body Part: Right knee and right hip
Amount: $6,640.00
Claimant, a teacher, was injured after being assaulted by a student at work. The injured teacher was treated conservatively and did not miss notable time from work because of her injury.
Injury: Back sprain, upper extremity contusion, bilateral knee sprains
Body Part: Back, head, right knee, left knee, right arm
Amount: Between $30,000.00 and $35,000
Claimant was injured after falling down a flight of stairs while at work. The stair railing was not properly maintained. Treatment included physical therapy and injections to the knees.
Injury: Left wrist sprain
Body Part: Left wrist
Amount: $3,320.00
Claimant was injured after being assaulted by a student.