Warnken, LLC's Workers' Compensation Practice Continues to Grow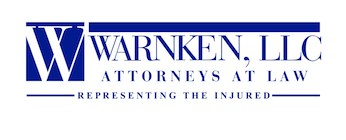 Warnken, LLC welcomes attorney Matt Grogan to the firm.  Grogan is fresh from his experience with the Hon. Elizabeth Bowen in the Circuit Court for Harford County.  He took workers' compensation with Commissioner Herwig and has known he was going to practice workers' comp and personal injury for a number of years.  Grogan formerly worked for another Baltimore workers' compensation law firm.  He is also the author of BaltimoreCompLawyer.com, a publication reviewing comp cases and the industry.  We welcome Matt to the team.
A Sampling of our June Decisions and Settlements
Injury: Rash caused by allergic reaction to chemicals
Body Part: Skin
Amount: $2,000.00
Claimant developed an allergic reaction after working with chemicals in the lab at work. This caused a pre-existing skin condition to flare up, causing rash on her arms, chest, and face. She was able to resume work following her reaction.
Injury: Cervical facet dysfunction with radiculopathy; lumbosacral facet dysfunction with radiculopathy; right elbow radial head fracture; right distal radius ulnar steroid fractured.
Body Part: Neck, back, left arm
Amount: $20,000.00
Claimant fell 6 feet onto a concrete floor. Claimant had to change employment as a result of the fall. Claimant was able to reopen the workers' comp claim for worsening to receive this additional compensation.
Injury: Cervical strain; lumbar strain
Body Part: Neck & Back
Amount: <$5,000
Claimant was injured when she stood from her desk and felt pain in her back and neck. Claimant had pre-existing back and neck complaints that were exacerbated by this occurrence.
Injury: Post-Traumatic headaches
Body Part: Head
Amount: $3,500.00
Claimant was injured when she was assaulted while at work and struck in the head. She was seen by a neurologist and her care was managed with medication. She was able to return to her pre-injury employment. She experienced a worsening of condition and was able to reopen her claim for this additional compensation.
Injury: Fractured Back; fractured foot
Body Part: Back and foot
Amount: In excess of $80,000 of compensation + all medical treatment
Claimant was injured after falling from a height of somewhere between 20 and 40 feet. The claim was contested by the employer/insurer. Warnken, LLC's workers' comp team prevailed on behalf of the claimant.