Workers' Compensation Conferences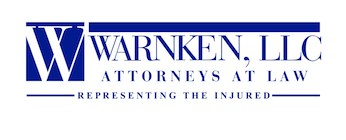 In two weeks, Warnken LLC's workers' compensation attorneys will go to Ocean City for the annual MWCEA (Maryland Workers' Compensation Educational Association) conference.  As you can see from the agenda here, the conference is relatively well balanced.  Neither the employer/insurer position, nor the claimant position, is highly favored.  This is true not just in terms of conference events, but in terms of attendance as well.  Both sides are represented.
A Different Conference
The MWCEA annual conference stands in stark contrast to the brochure I received in the mail last week for the National Workers' Compensation and Disability Conference & Expo in Las Vegas.  Some of the programs provide a window into the way some employers think about workers' compensation.
Bottom Line: If you have been injured at work, get an experienced workers' compensation attorney.  It's clear that you are, at best, to many employers, nothing more than a statistic.  You are part of their "big data."  Your claim gets minimized not as an overtly personal attack on you, but as a general course and practice, wherein all injured worker claims are put through a system designed to decrease the overall costs to the employer or workers' compensation insurance company.
For instance, the front page of the brochure says, "Improve claims outcomes | Optimize medical management | Speed return to work"  Do not misunderstand … these are good things.  We want good outcomes for our clients.  We want great medical care.  We want our clients to get back to work.  When, and IF, they are ready.  Every comp claim must be looked at individually with the goal of getting the best result for that worker.  When the above objectives (from the brochure) are read: Every claim should be optimized, every medical dollar reduced, and all employees should get back to work ASAP, then the injured worker is far more likely to be set up for failure.
Data, data-driven, predictive modeling, etc.
These phrases are used throughout the advertisement for the Las Vegas conference.  Again, in and of themselves, not bad words or bad concepts.  But, in practice, we see statistics put in front of injured workers.  That's where the problem lives.  One program is advertised with the sentence, "Opportunities to manage workplace injuries to their optimal conclusions evaporate when claim handlers ignore medical intervention's power."  In English, that sentence means "If the insurance adjuster goes against the doctor, it's often bad for the insurance company."  You think?  How about the injured worker?  You think it's bad for them too?  (Cliff Notes answer: Yes, it's bad for the injured worker.)
Reduce My Costs – I Mean "Manage My Claims" – or Your Fired
The last decade or two has seen a marked increase in the number of third-party administrators.  These are the likes of Sedgwick and Gallagher Bassett.  They are not comp insurers themselves.  Instead, they are paid by companies or insurers to manage claims.  Therefore, they don't even have to worry about how they look to potential future insureds.  They can simply deny.  From the description at one of the conferences: "Don't just guess at how well your claims vendors are performing and whether they are delivering on their service promises.  Identify the best performers and those needing improvement or replacement by understanding the elements of a quality assurance program." In essence, a relevant part of the third-party claims administrator's job is to save money.  If they aren't doing it, there are others who will.
People respond to their incentives.  Companies respond to their incentives.
If you are an injured worker, seek legal assistance with your comp claim.  Believe me, employers and insurers have sought plenty of assistance.