Warnken, LLC Wins 4th Workers' Comp Jury Trial in Last 9 Months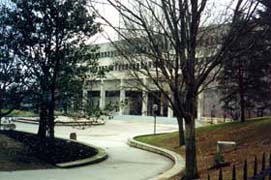 Warnken, LLC attorneys Byron B. Warnken and Daniel E. Udoff prevailed in a two-day workers' compensation jury trial in Baltimore County.  It was the firm's 4th workers' compensation jury win in nine months.
Only about one percent of all workers' compensation claims go on appeal.  Far fewer than that actually go all the way through trial to the verdict.  Nevertheless, Warnken, LLC has had four successful verdicts in 9 months.
The issue in the case was whether a food prepper's bilateral carpal tunnel and bilateral elbow neuropathy was causally related to employment with a major grocery store chain.  We argued the job had caused the injury.  The grocery store chain argued that the condition was caused by an idiopathic condition.
The case was well defended by well known workers' compensation law firm representing employers.  In the end, however, justice was served for the injured worker.
The case was won for two major reasons, at least according to two jurors who we got a chance to speak to after the trial.  First, the depositions were well handled by workers' comp attorney Dan Udoff.  Second, the closing argument packed a substantial punch.  Here is how the closing argument started:
"To recap.  The Workers' Compensation Commission of Maryland found that this claim was causally related to Rodney Hinton's employment.  Wegmans filed a petition to appeal.  That makes them the petitioner.  We then said, 'Yes, we will continue to pursue this claim.  We will not be deterred by their appeal.  We will not go away.  We will respond.'  That make us the respondent."
Then, the closing argument ended strong.
"'If the conditions of the employment increase the risk of injury to the Employee or aggravate the effects of the medical condition, the Employee is entitled to workers' compensation.'  Mr. Hinton is a loyal employee.  He works hard.  He labors for Wegmans Food Markets night in and not out.  He's not asking for anything unreasonable.  He is asking for what all working people are entitled to – Workers' compensation benefits for those people whose jobs cause, aggravate, or worsen conditions like Rodney Hinton's.  We ask that you agree with the Workers' Compensation Commission of Maryland in finding Rodney Hinton's bilateral carpal tunnel and bilateral elbow neuropathy to be causally related to his employment."
This was an occupational disease case.  However, it doesn't matter if you have an accidental injury or an OD – it's vital to get good workers' compensation lawyers who know what they're doing!