Another Jury Verdict Win!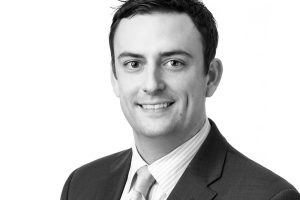 Congratulations to Matt Grogan and his client on a huge jury verdict win in Baltimore City this morning!  The jury was out for four minutes before returning a verdict that gave the client every single penny our expert said she deserved.
Matt's client sustained a tear of the left distal bicep tendon in a motor vehicle collision while working in November 2016.  She underwent surgical repair of the tendon that was followed by a long and painful course of physical therapy.
After a hearing before the Workers' Compensation Commission the Claimant received an Award of Compensation for an 18% permanent partial disability to the left arm.  This finding was worth $9,288.  The Claimant then appealed this decision to the Circuit Court for Baltimore City.  After hearing evidence from the Claimant, her supervisor at work, and the two medical experts, the jury deliberated for four minutes before delivering a verdict finding Claimant to have sustained a 35% permanent partial disability, which was due entirely to her work injury.  The jury's finding of 35% was worth $36,015.
Congratulations to Matt and his client!