New Workers' Compensation Cases and Comp+3rd Party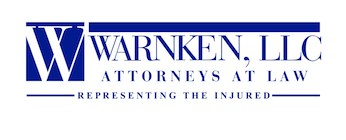 This month seems to be a good time to explain the definition of third-party liability in workers' compensation.
Workers' comp is no-fault.  This means the employer/insurer pays for the injuries of a an injured worker, simply because he or she was hurt at work in an accidental injury arising in the course of his or her employment.  It doesn't matter whose fault.  If it's the employers fault they pay.  If it's someone else's fault, they pay.  If it's no one's fault, they pay.  (It's a little more complicated than this – speak to a workers' compensation lawyer for details relating to your case.)
But what if someone else is to blame for your on-the-job injury?  What if you are driving for work and hit by someone else on the road?  Do you get workers' comp or do you sue the negligent driver?  The answer is both.  The negligent driver is the third-party and you are likely entitled to compensation from both, assuming both cases can be proven.
Below is a sampling of Warnken, LLC's workers' compensation cases for which compensation was awarded in September.  You will note that some cases involve motor vehicle accidents.  These are the kind of cases that might have third-party liability.  Therefore, the recovery amounts below might only be a fraction of the compensation actually received.
Injury: Left wrist fracture and left foot sprain
Body Part: Left wrist and left foot
Amount: $1,365.00
Claimant sustained injury years ago and received a PPD award. Claimant reopened the workers' compensation case for worsening of condition after diagnostic testing. Claimant remains in pre-injury employment.
Injury: intra-articular distal radius fracture
Body Part: Left wrist
Amount: $1,215.00
Claimant sustained injury 3 years ago and reopened claim for worsening of condition. He received conservative treatment in the form of physical therapy since the award for permanency.
Injury: TMJ
Body Part: Jaw
Amount: $4,000.00
Claimant received a permanency award, but the Commission denied causation for the injury to the jaw. As a result, an appeal was filed and the case was settled with the inclusion of payment of medical bills related to the jaw.
Injury: Cervical and lumbar strains
Body Part: Neck & Back
Amount: $19,800.00
Claimant was rear-ended by another vehicle while at work as a police officer. He underwent physical therapy and injection treatments to the neck and the back. He also sustained a head injury, for which he completely recovered. He was able to return to his pre-injury employment.
Injury:  Right meniscal tear and left knee strain
Body Part: Bilateral knees
Amount: $40,000.00
Claimant was injured when he was involved in a motor vehicle accident. He underwent surgical repair for a right meniscal tear, followed by physical therapy and conservative treatment. He was unable to return to pre-injury employment.
Injury: Rotator Cuff Tear and biceps tendon tear
Body Part: Right shoulder
Amount: $33,300.00
Claimant sustained injury to his right shoulder when he fell 10 feet off of a ladder. He sustained a rotator and biceps tendon tear. He was treated with surgery, physical therapy, and injections. He was able to return to pre-injury employment.
Injury: Chondromalacia in the inferior aspect of the patella; shallow trochlear groove of the distal femur with elongation of the lateral facet of the patella
Body Part: Left knee
Amount: $12,00.00
Claimant was injured when a patient pushed onto her knee causing injury. She had surgical repair and physical therapy. She was able to return to pre-injury employment.
Injury: Right knee and ankle sprains
Body Part: Right knee and ankle
Amount: $12,000
Claimant was injured when assaulted at work by a patient and thrown to the ground. Claimant treated conservatively with physical therapy and bracing.